Few things are sexier than backless dresses; they're such a beautiful and bold way to make a statement. However, most women shy away from wearing them because of one simple question. What would you wear underneath?
While some people opt to go braless when wearing them, some people are uncomfortable with that. So, are there any other options? Of course! In this article, we'll give you some ideas to choose the best bra for the backless dress you have in your closet.
Amazing Backless and Stick-On Bra Options
These days, bras come in many different shapes and styles. From backless bra and stick-on bra to halter top bra and convertible bra, you can find anything you need on the market. The key is to assess your own dress and what level of support do you want. That way, you'll find the perfect bra.
Maidenform Women's Sexy Plunge Convertible Bra-Fully Adjustable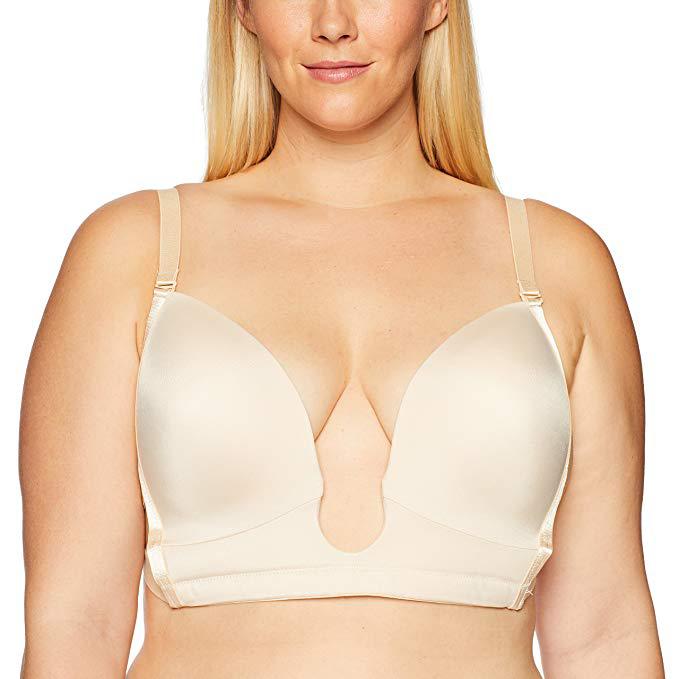 This sexy plunge bra by Maidenform is one of the most versatile bras ever. With a deep plunge in front of the cups and a low back convertible straps, this is the best bra for the backless dress with a deep plunging neckline. Note that this bra is meant to be worn with clear halter straps, so it gives all-around support for your breasts.
This backless bra is available on Amazon for $20. A set of this bra includes regular shoulder straps, a clear halter strap, a regular back strap, and a low back converter.
Maidenform Women's Combo Wing Bra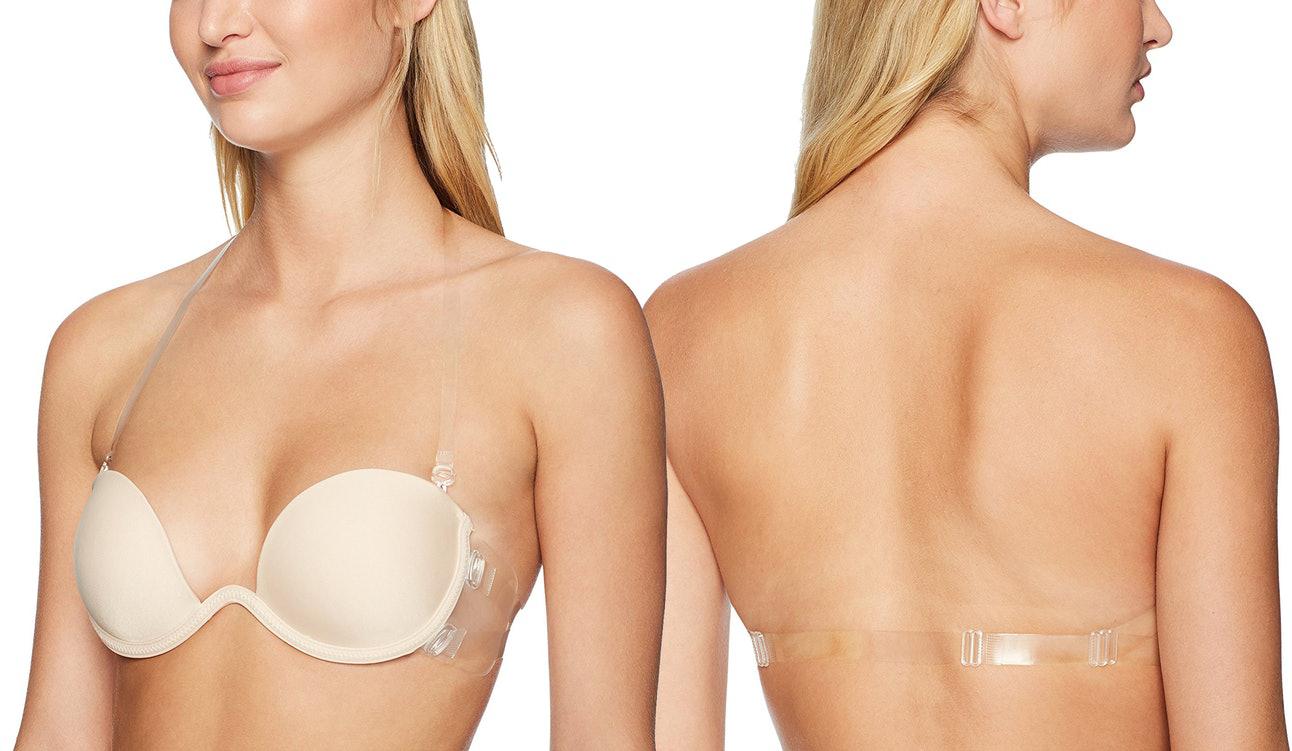 For those who need extra support and aren't really comfortable to go strapless, Maidenform has the perfect bra for you. Complete with a clear back plastic strap and detachable halter strap, this halter top bra is just perfect for giving you support discreetly. The cups are lightly padded and feature a single underwire to give your chest a slight lift.
You can wear this bra with straps or no straps at all since the cups are adhesive. This super versatile bra is available on Amazon at $32 for 1 set of reusable adhesive wing tapes, 1 clear back strap, and 1 clear halter strap.
Jezebel Bra Embrace Seamless Convertible Push-Up Bra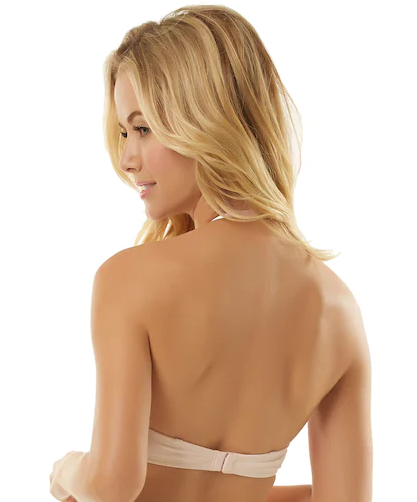 Give your breasts some love with this sleek yet supportive convertible bra. With its convertible and adjustable straps, this bra is absolutely versatile. This bra also has a slight push-up effect, making your assets look even better. So, this bra will not only look good with your backless dress, but it will also make any outfit look seamless and amazing.
Embrace the perfect fit for your breasts and enhance your curves by purchasing this bra from Kohls for just $38. It's available in nude and black.
Nordstrom Intimates Go Bare Ultimate Boost Bra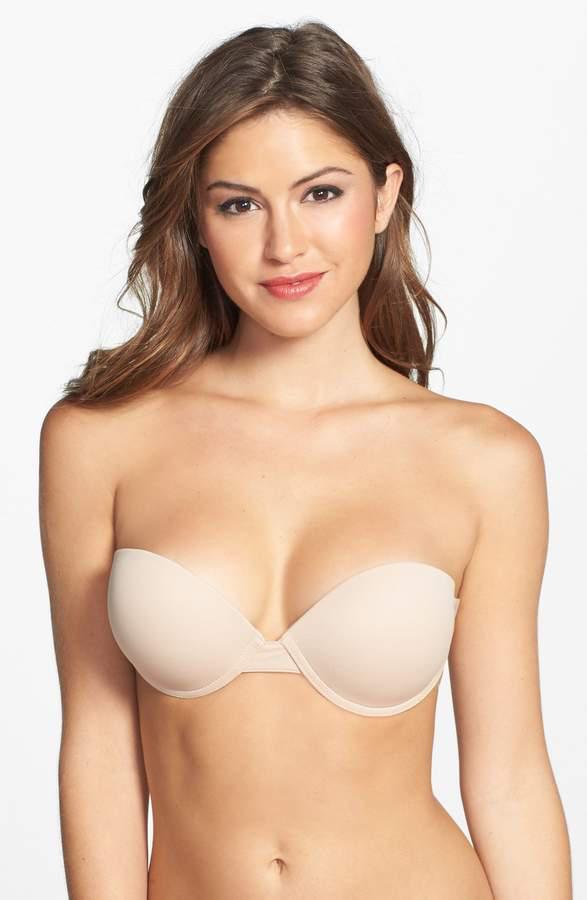 Who says you can't push up your breasts while wearing a backless dress? This Nordstrom Intimates bra features a unique understrap style that will give a slight boost for your breasts. What's more, it also has an innovative adhesive lining in its wings and cups, keeping this gorgeous bra in place.
This versatile bra will not only look good with backless dresses but with tube tops as well. So, if you're wondering about what bra to wear with tube tops, then this is your answer! You can purchase this bra directly from the Nordstrom website for just $38.
Innovative adhesive lining in the wings and cups keeps this clever bra in place and can be worn up to 25 times.
Nordstrom Lingerie Adhesive Silicone Cups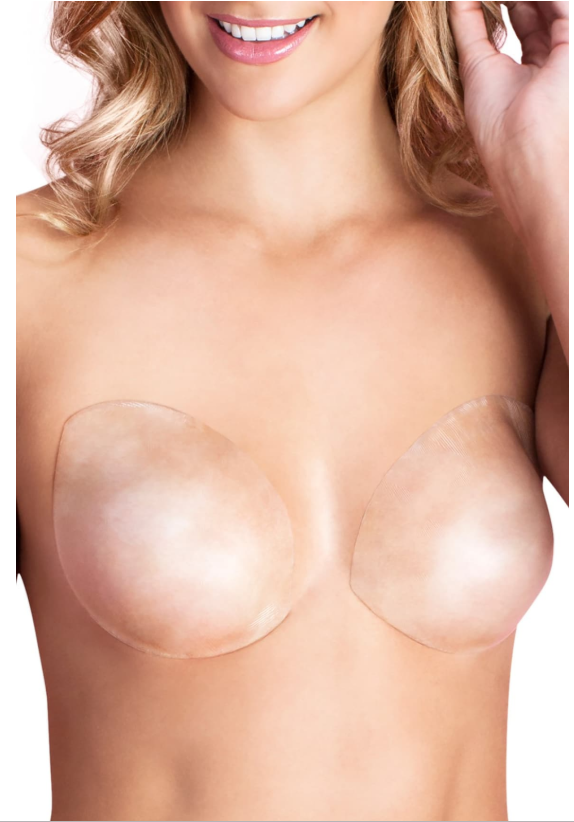 Go braless without actually wearing no bra! These adhesive silicone cups by Nordstrom are so light and seamless, they will make you feel comfortable and sleek. These soft silicone cups are supported by a smart adhesive lining that will not only keep the bra in place but also enhance your assets at the same time. The innovative adhesive lining also makes it possible for you so reuse this bra over and over again.
These silicone cups are the best bra for the backless dress that is thin and light. Buy these cups directly from the Nordstrom website for just $26.
In Conclusion
With so many options out there, wearing a backless dress is no longer a problem. In fact, with the right bra, you'll feel comfortable when you show off your sexy body. So, choose the best bra for the backless dress in your wardrobe so you can be confident and fearless. Go out there and wow everyone with your gorgeous curves!