As the autumn wind starts blowing and the leaves turn golden, a fun holiday is quickly approaching. Halloween has always been the highlight of the fall season. While you may be too old to go trick and treating, you're never too old to dress up in fun costumes! There's nothing more exciting than to dress up in costumes with your lover and attend Halloween parties together.
Top 6 Couple's Halloween Costume Ideas
When you're choosing a Halloween costume scheme with your partner, you have two options; you can either go with famous and well-known costume ideas or you can think out of the box and come up with a unique costume combination. In this article, we'll touch both options briefly, so read on!
Batman and Catwoman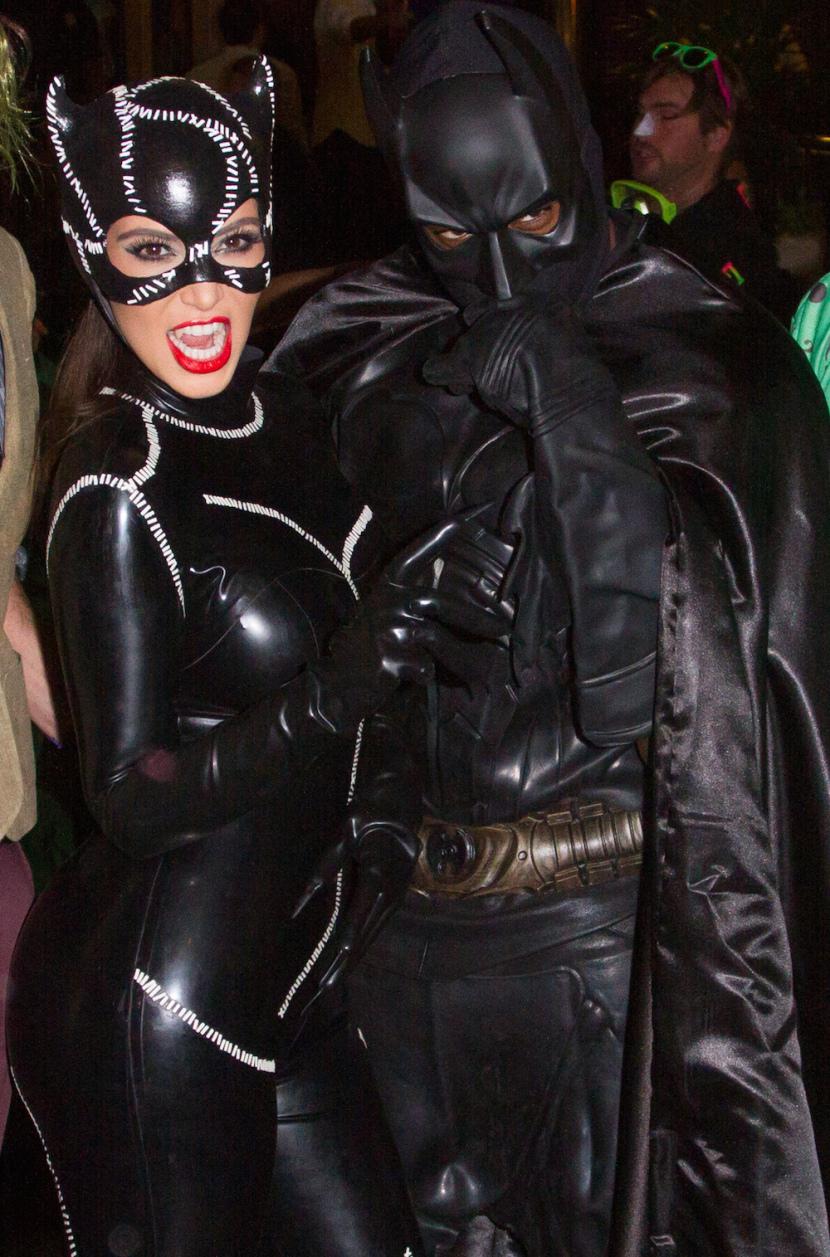 Let's start with the basic costume. Batman and Catwoman are definitely an interesting and dynamic duo. So, it's probably no surprise that this combination is one of the most famous couple Halloween costumes ever. Even celebrities like Kim Kardashian and Kanye West have chosen this combination before.
You can easily buy Batman and Catwoman suits online as they're quite popular. Or if you want, you can also use items that are already in your closet to get this look. For Batman, wear black, a long-sleeves black top, black combat boots, a gold-painted belt, black gloves, a black cape, and the signature bat mask. For Catwoman, try a black bodysuit, black boots, black gloves, and a cat mask or a pair of black cat ears.
Clark Kent and Lois Lane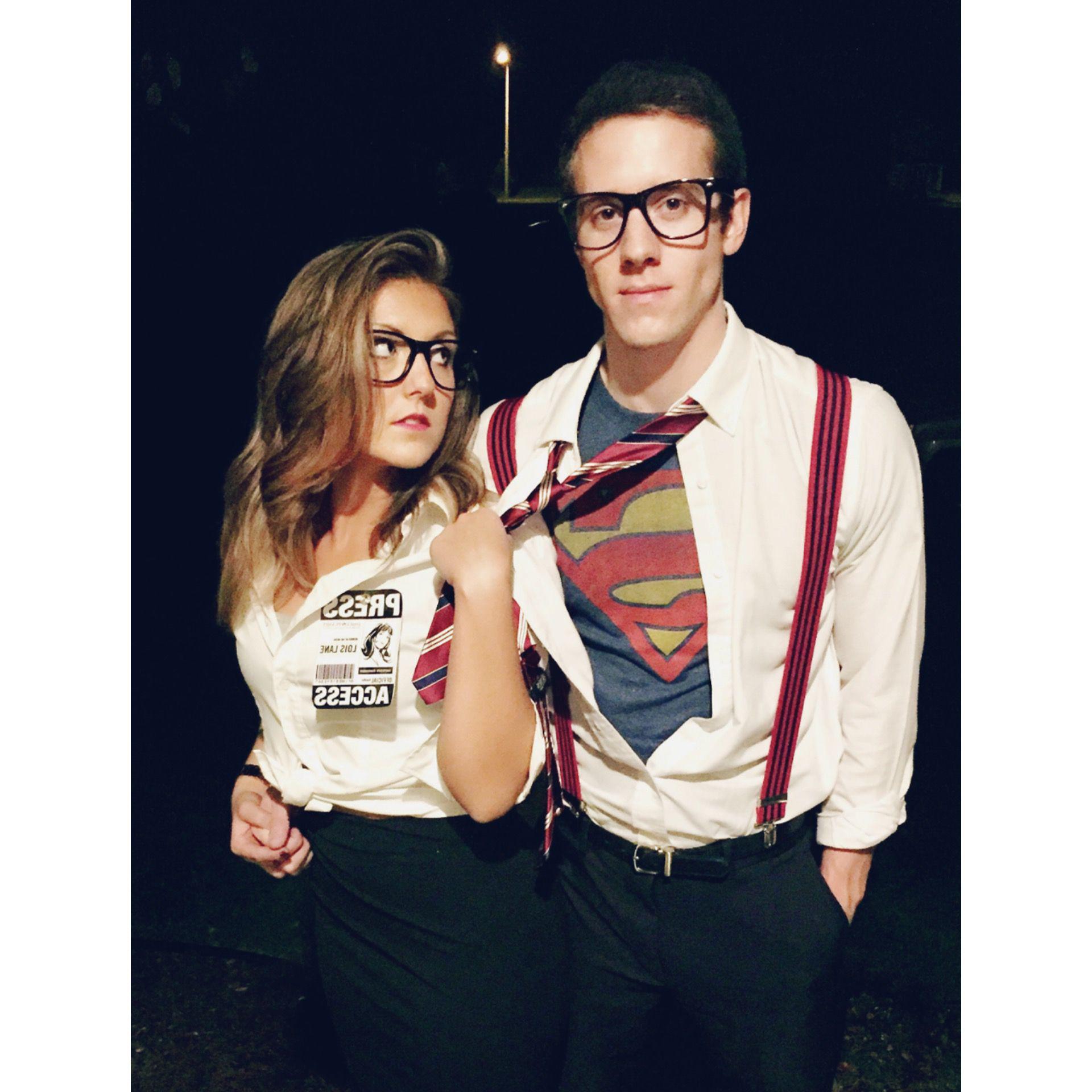 Superman and Lois Lane are also one of the best couple's Halloween costumes. They're a classic and versatile combination. For an interesting twist, go as Superman's alter ego, Clark Kent and surprise everyone at the party by revealing your secret identity.
For Clark Kent, wear the classic superman bodysuit or just wear a T-shirt with the Superman symbol on it. Then, wear a simple white button-up shirt, black slacks, and some thick-framed glasses. Meanwhile, to dress up as Lois Lane, simply wear your work outfit. For example, you can try a blouse, pencil skirt, and traditional pumps.
Daenerys Targaryen and Khal Drogo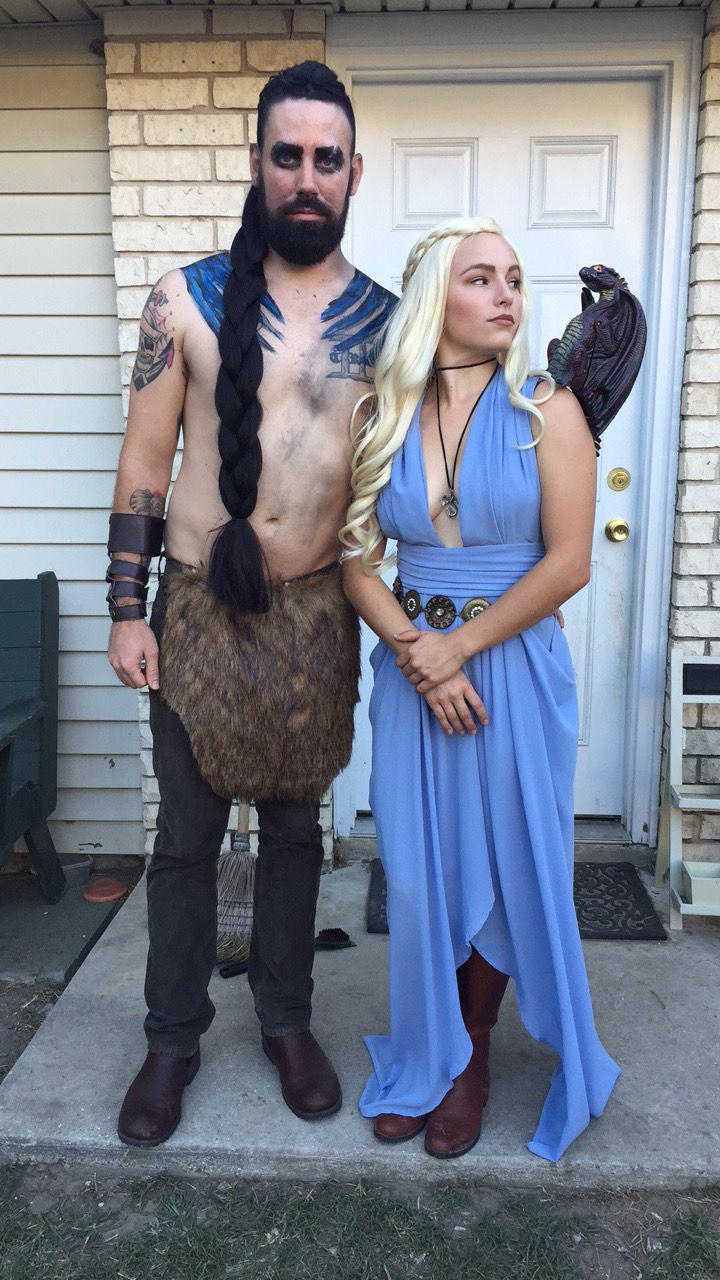 The TV series Game of Thrones has been gaining popularity lately, so why not take some inspiration from the show? Daenerys Targaryen and Khal Drogo are one of the most famous couples from this series. Try dressing up as this duo to impress your friends.
Ladies, if your hair is long and blonde, then you're in luck! Simply braid your hair at the back. But, if you're not naturally blonde, don't worry, simply buy a long platinum blonde wig. Then, wear a flowing, white or blue dress and lace-up sandals. Also, bring a large and decorated Easter egg as your "Dragon Egg". For Khal Drogo, wear loose khaki pants and a wide belt around your abs. Don't forget to bring a fake sword and wear heavy and dark eye makeup.
1920s Flapper and Gangster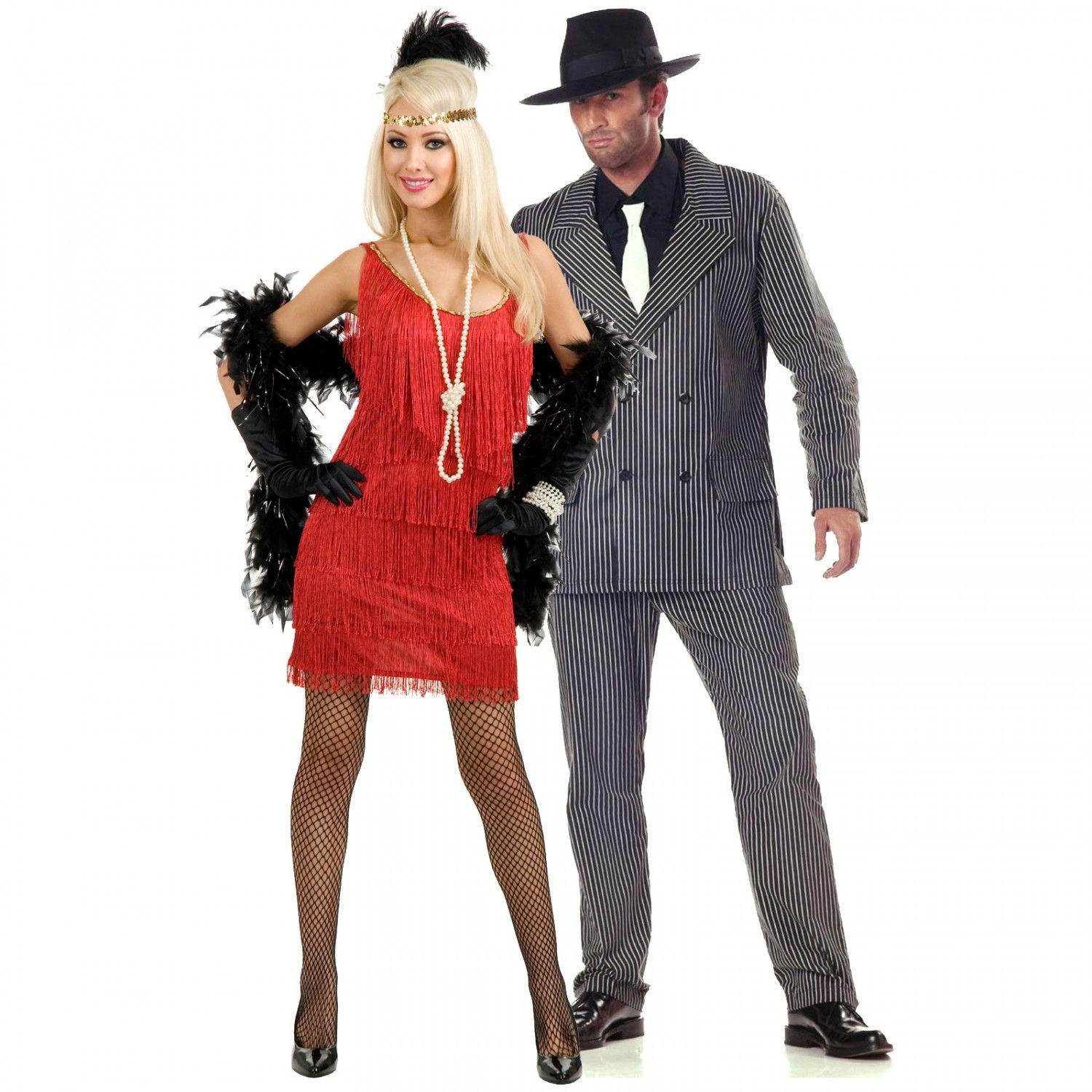 Who doesn't love the 1902s? It's all about the glitz and glamour of life. Bring some excitement to Halloween parties by taking some inspirations from this era.
Ladies, get ready to have some fun with this costume. Wear a short dress with fringes that shimmy every time you move. Don't forget to wear high heels, a feather in your hair, and the longest string of pearls you can find. As for the man, be a suave and handsome gangster by wearing a black or pin-striped suit and a fedora. Bonus points if you can bring some fake cigars and fake guns.
Magician and Rabbit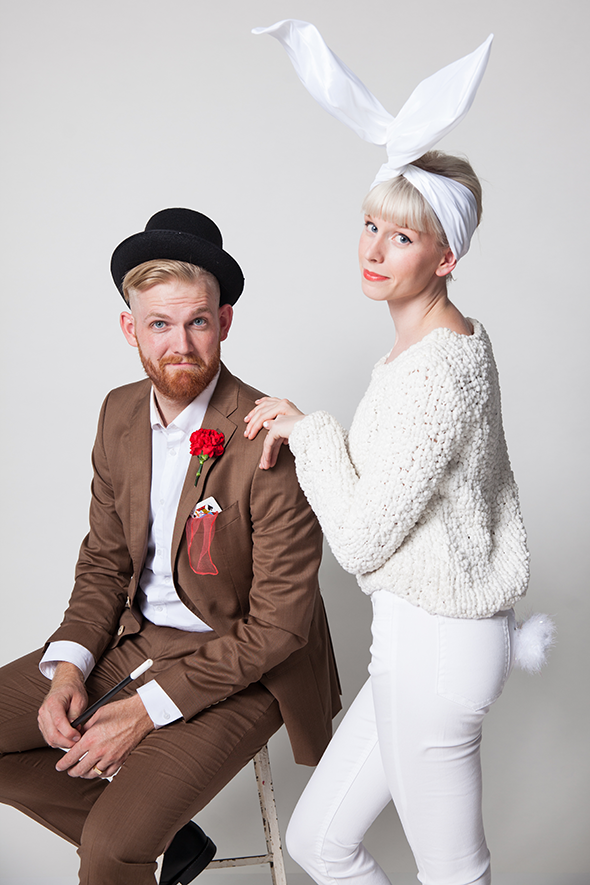 Now, let's think out of the box to get the next idea. Magicians always seem to impress their audience by pulling out a white rabbit out of their top hats. So, why not try to impress your friends with this interesting combination?
For the man, dress up as the magician by wearing a simple and classic suit, a colorful flower boutonniere, and a top hat. Meanwhile, the woman can be the cute white rabbit. Simply wear white from head to toe. Just don't forget the white rabbit ears! This costume scheme is simple yet unique; it's definitely one of the best couple's costumes ever!
Little Red Riding Hood and the Big Bad Wolf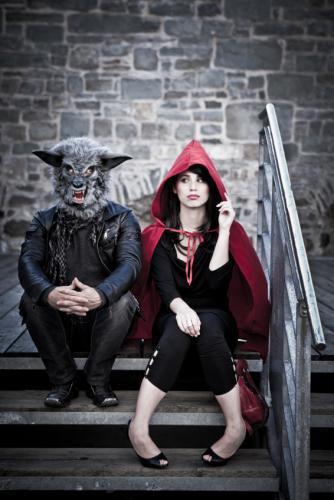 Think Little Red Riding Hood is just a childhood fairytale? Think again! Dress up as the Little Red Riding Hood and the Big Bad Wolf for an interesting couple's costume scheme and impress your friend with your creativity.
To dress as Little Red, wear a simple sundress and a red-hooded cloak. If you don't have a cloak, simply wear a red-hooded sweatshirt. Wear your hair in pigtails for a cute look. Then, for the Wolf, simply wear black from head to toe and a pair of furry, pointed ears. Bonus points if you can wear an entire wolf mask and a furry tail.
Takeaway Message
Hopefully, this list has given you some interesting costume inspirations for this Halloween. Remember, the key is to think out of the box. With some work and creativity, you'll definitely come up with the best couple's costumes ever this season. Don't forget to also be confident and enjoy the fun with your lover!