Girls with curly locks know the struggle of washing their hair. Curly-haired girls have to be very careful when choosing the best hair products. If you want to maintain your best look, you'll need to choose the best shampoo and conditioner for curly hair. One thing is for sure; not all shampoos are created equal. Some products may work wonders for straight hair but may ruin your beautiful curly locks.
Best Hair Products for Curls
As mentioned earlier, the key is to look for hydrating products for your hair. You want to make sure your curls get enough moisture and nutrition to help them stay bouncy, shiny, and gorgeous.
Stay away from products with sulfate as they can be drying. So, be sure to read the ingredients list before buying any hair products. If you don't know where to start, here's a handpicked list of the best shampoo and conditioner for curly hair that is super moisturizing and sulfate-free.
Virtue Recovery Shampoo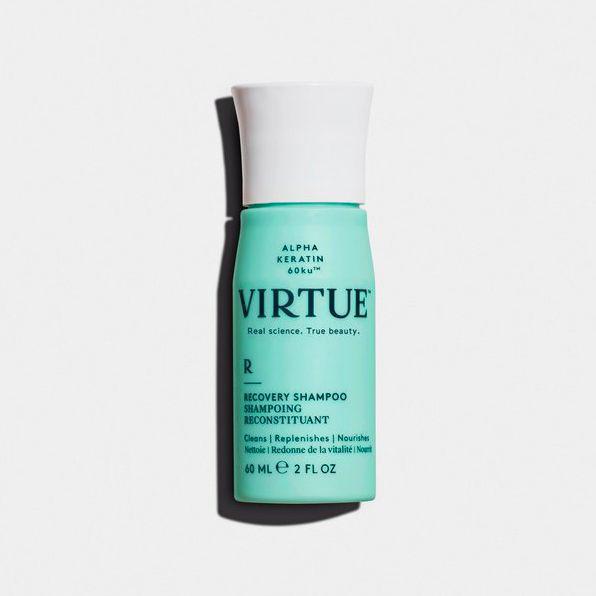 Formulated with natural human keratin, this recovery shampoo works to heal and repair damaged and dehydrated hair. If you have brittle curls that need reenforcement, then this is the best product for you. This shampoo is also sulfate-free, making it safe for natural and color-treated hair alike. Moreover, this product is also fortified with plant-based nutrients for your hair, such as hydrolyzed quinoa, baobab seed oil, and grapefruit extract.
Interested? You can get order this product from Bluemercury.com . Prices start from $15 for a small 2 oz (60 ml) bottle, the perfect size for those of you who want to try out this new product and see how it can benefit your hair.
Pantene Pro-V Curl Perfection shampoo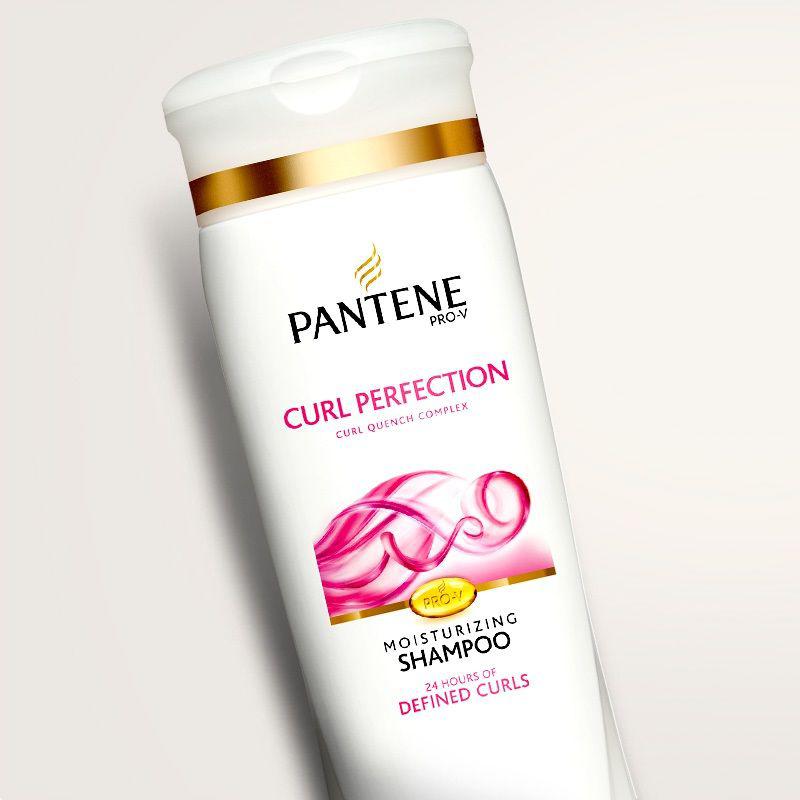 Packed with antioxidants, this shampoo can help prevent protein-loss and lock in moisture, making this the best drugstore shampoo for curly hair as well as color-treated and damaged hair. This shampoo can also seal and smooth out cuticle edges for a perfect, frizz-free look that will last you all day long.
Got a limited budget? Don't worry, this product is totally affordable at just $5 per 12 oz (350 ml) bottle. You can easily get them at your local supermarket or order them from Amazon . On Amazon, you can also see other products in this series, like conditioner, hair gel, and mousse for a complete hair-styling experience.
Ouidad VitalCurl Clear & Gentle Shampoo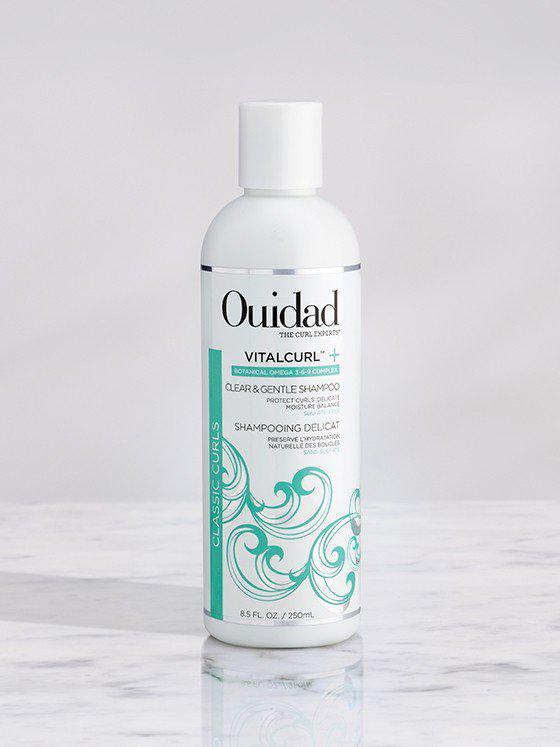 When it comes to curls and coils, you need to choose a gentle and moisturizing product for your hair. This Ouidad VitalCurl shampoo is specially formulated for maintaining healthy and nourished curls. This shampoo has a low pH and free of damaging ingredients, such as parabens, phthalates, and sulfate. This gentle shampoo is also full of natural, plant-based nutrients to help fortify your hair's lipid barrier and thus, making them look bouncy and shiny.
If you want to try out this amazing shampoo, you can get it directly for the Ouidad website . It's available in two sizes, 8.5 oz (250 ml) and 33.8 oz (1 L) with prices starting from $20.
Rene Furterer Sublime Curl Activating Shampoo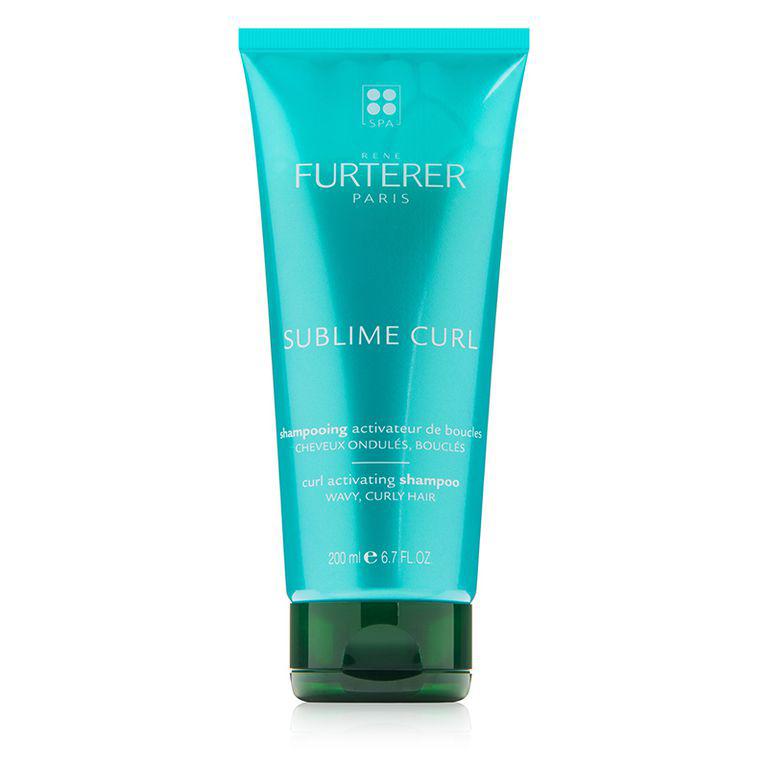 If you have a problem with hair loss, then this is the best shampoo for you. This Rene Furterer shampoo is specially formulated for tight curls. Packed with evening primrose oil, this product works effectively to regenerate hair fibers and prevent hair loss. Moreover, it also features acanthus extract which will leave your hair looking voluminous, supple, and weight-less.
To achieve healthy, nourished, and beautifully defined curls, you can get this shampoo at Dermstore . It has a higher price than other products at $30 for 6.7 oz (200 ml) worth of product, but it's completely worth the price!
Innersense Hydrating Creme Hairbath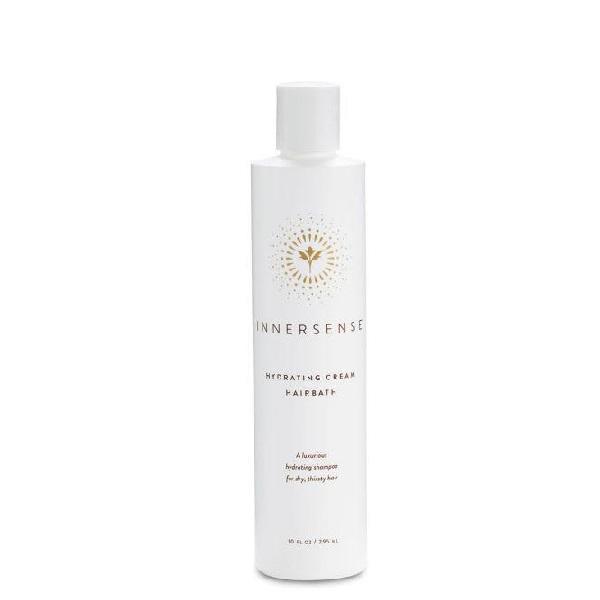 This is the perfect product for eco-conscious, curly-haired babes! Formulated with all-natural ingredients, this product is also sulfate-free and cruelty-free, making it the best choice for a greater environment. Gentle and deeply nourishing, this creme hair bath will help redefine your curls and make them stronger both from the inside and outside.
For healthy and bouncy locks, try this amazing product. It's available on Amazon for $33 for a 10 oz (300 ml) bottle. It's well worth the price and will improve your locks instantly.
Amika Nice Cream Cleansing Conditioner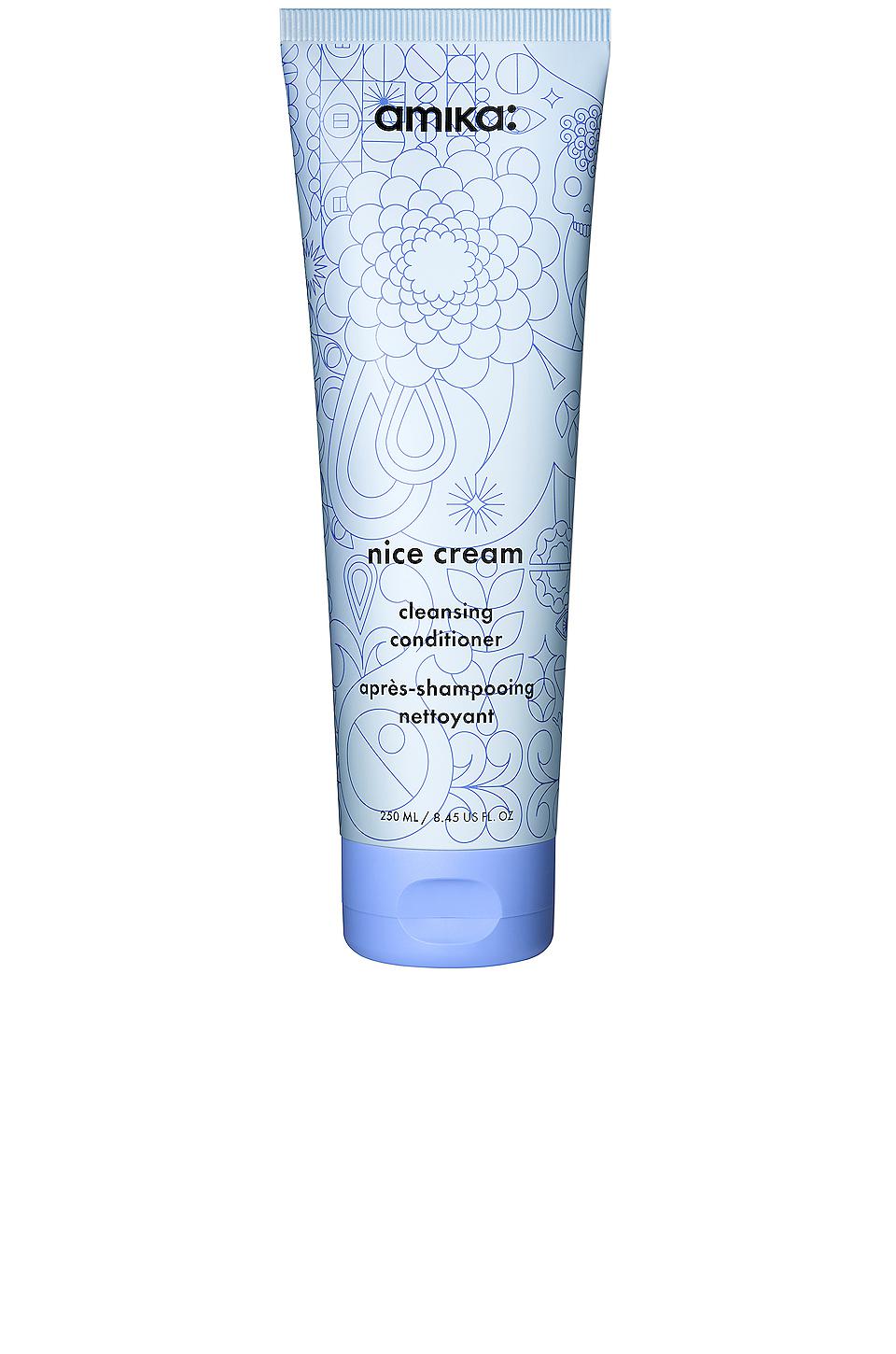 For a cleansing and deeply hydrating conditioner, you can rely on Amika Nice cream cleansing conditioner. Unlike many other conditioners, this product cleanses and moisturizes your hair at the same time. Created with curly hair in mind, this product gently cleanses and weightlessly moisturizes your beautiful curly locks. Packed with grapeseed oil and protein, this product will nourish your hair with essential vitamins, minerals, and amino acids.
Interested in this amazing product? You can get them online from Amazon or Revolve at just $20 for an 8.5 oz (250 ml) bottle. Keep your locks bouncy and healthy with this nourishing and cleansing conditioner.
Ouidad Curl Immersion Triple Treat Deep Conditioner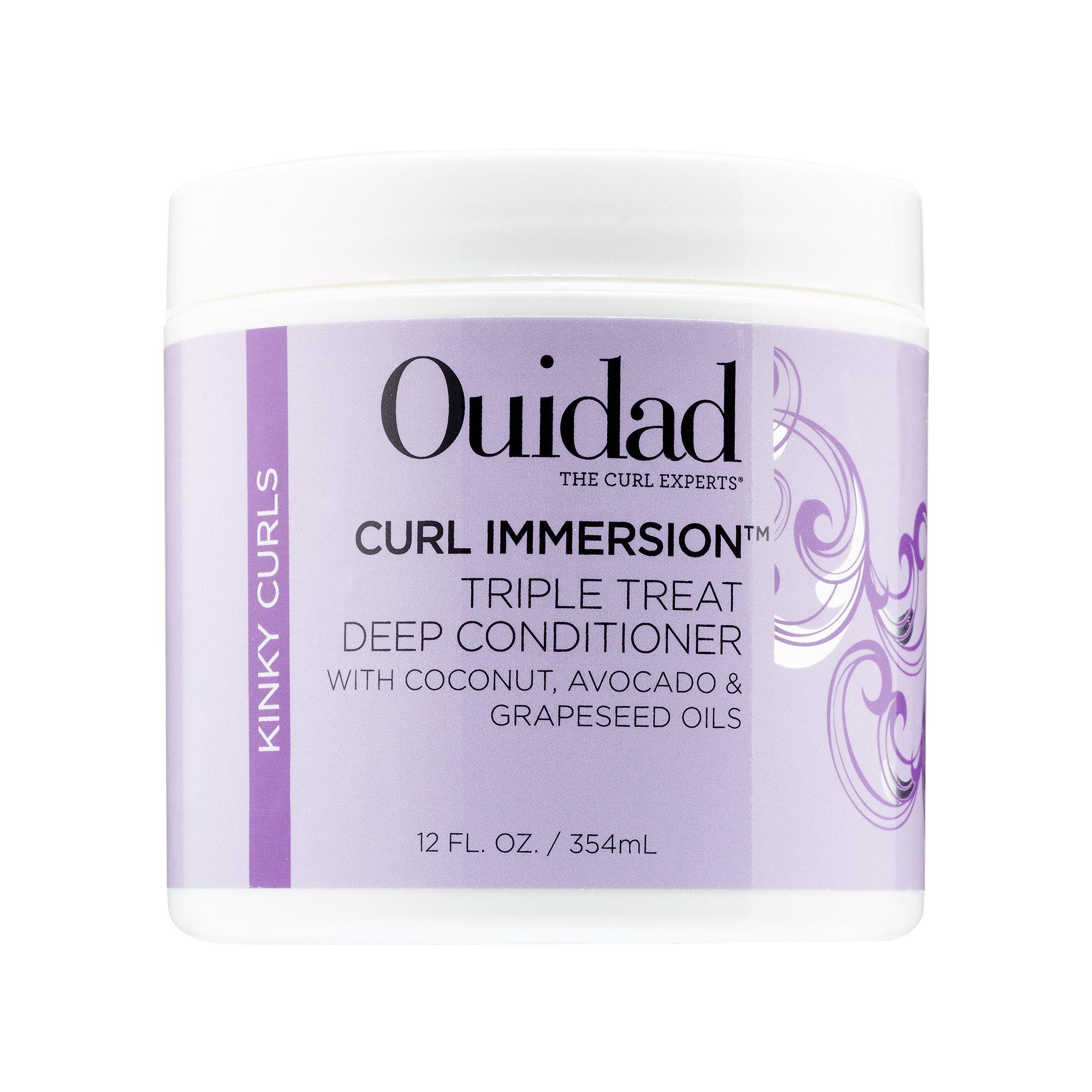 We come back again to Ouidad as this brand provides some of the best drugstore shampoo and conditioner for curly hair. This deep and luxurious conditioner will truly transform your curls and bring life back to dry and damaged hair. Infused with coconut and grapeseed oil, this product will banish dryness and restore moisture in your hair. It's also gentle and lightweight, so your curls won't get weighed down.
Again, you can get them straight from their website at Ouidad.com . This conditioner is only available in one size; it's 12 oz (350 ml) for merely $20. Try this conditioner to revitalize and enhance the appearance of your hair.
Conclusion
Just like your unique hair, not all hair products are created equal. Some products may work better on one type of hair and damage another. If you have curly hair, you're especially susceptible to hair damage. So, it's important for you to select only the best shampoo and conditioner for curly hair.
Remember, the key is to look for a sulfate-free and deeply moisturizing product. Hopefully, our list has helped you in your journey to achieving bouncy, healthy, and shiny curly locks. We wish you the best of luck!