If you have green eyes, then you should feel very lucky! Green eyes are not only rare; they're also drop-dead gorgeous. There's something mysteriously beautiful about green eyes; they just look so alluring and seductive.
Beautiful Eye Makeup Colors for Green Eyes
From light icy green to a deep emerald hue, there's a wide array of beautiful eye colors you can have. Enhance your unique eye color with the perfect makeup look.
From a neutral daily look to a bold cat-eye, there's a lot of eye makeup looks you can try. For the best effect, you need to choose the perfect shades to accentuate your green orbs. Read on to find out the best eyeshadow colors, palettes, and makeup for green eyes.
iNtense Pro Pressed Powder in Tornado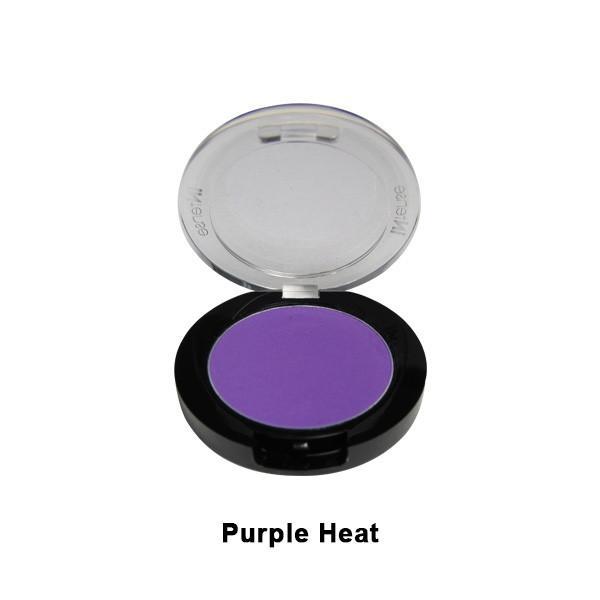 You might consider purple a bit too bold for a makeup look. However, deep plum and burgundy shades will work wonders on green eyes. Purple can naturally bring out the yellow in golden green eyes. This eyeshadow shade from iNtense will make your eyes pop instantly. It will look great for a fancy party look.
If you're on a budget, then you're in luck! This gorgeous eyeshadow is totally affordable at just $4 on Amazon . This pressed powder shadow has amazing pigmentation and will stay on your eyes for hours.
Fleshcolor Starshine Eyeshadow Palette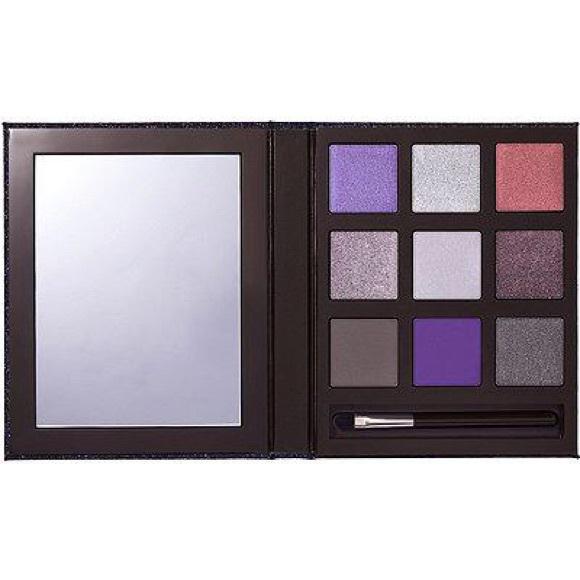 With nine different purple shades, this Fleshcolor palette truly has everything. Mix and match the matte and shimmery eyeshadows for new combinations every day. With a little bit of creativity and ingenuity, you'll never run out of new and interesting makeup looks. From subtle daily makeup look to elegant and dazzling party look, you'll truly have everything with this palette.
These rich and royal eyeshadow shades will give a gleam to your eyes. It features every shade you need to enhance the beauty of your green eyes. Get this gorgeous palette from Ulta for just $38.
Urban Decay Naked Heat Eyeshadow Palette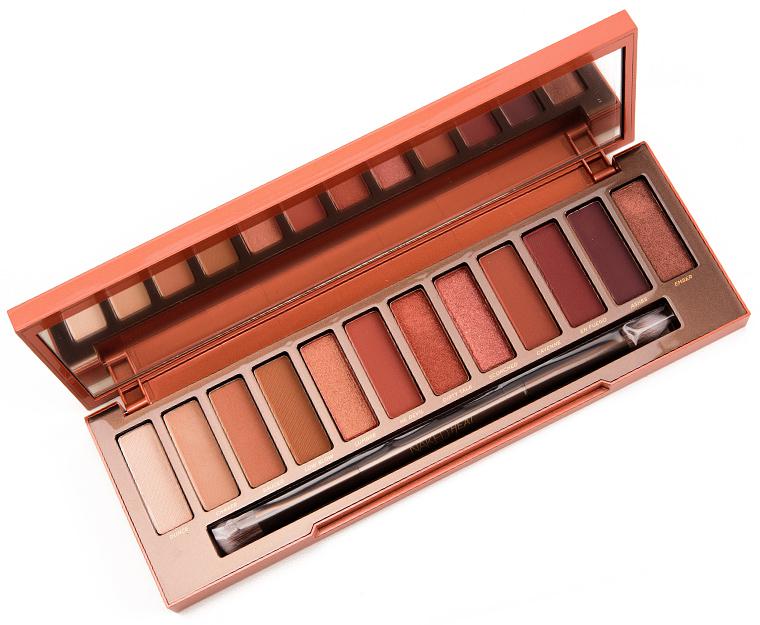 This Urban Decay Naked Heat palette has just the perfect eyeshadow for green eyes. You can never go wrong with warm neutrals. This palette features twelve amber-hued shades, from matte warm browns to shimmery burnt oranges. It has every shade you'll ever need for a dazzling makeup look! Each color is designed to match every skin tone and accentuate your striking green eyes.
The Naked Heat palette comes with a full-size mirror and a dual-sided brush for a quick and easy application on the go. The regular palette is available on Sephora , Ulta , and Nordstrom for $54. You can also get the mini version from Sephora for just $29.
Stila Glitter & Glow Liquid Eye Shadow in Wanderlust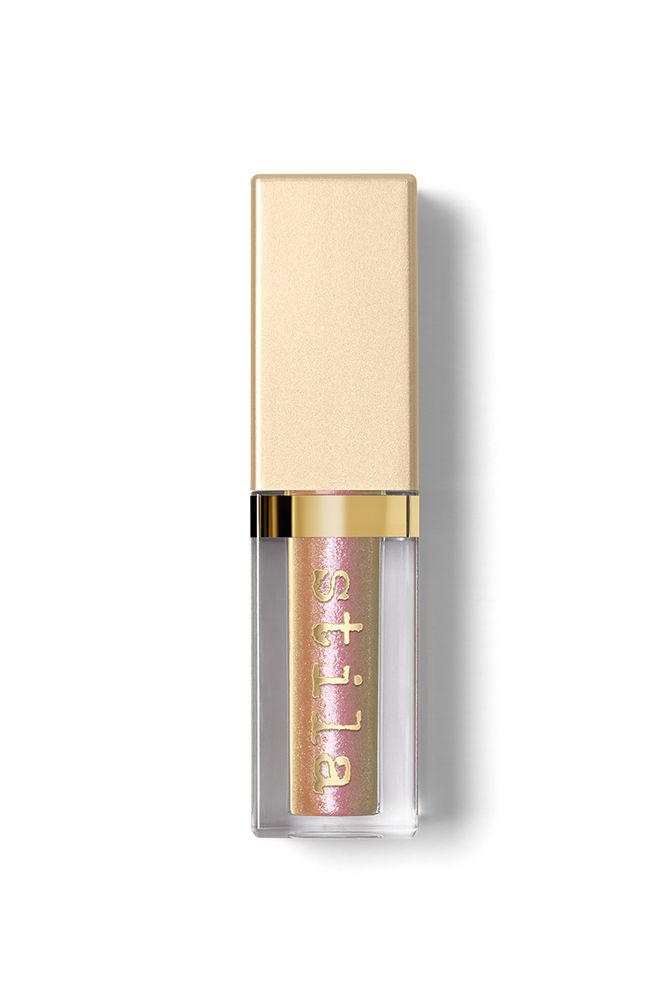 When you're looking for the perfect makeup for green eyes, a touch of gold will do wonders. A gold eyeshadow will accentuate your green eyes nicely. With its intense pigmentation, this Stila liquid eye shadow will enhance your look perfectly. This eyeshadow will also stay on for hours. Whether it's a fancy dinner date or a crazy party, adding some gold onto your eyes is always a great idea.
With such an intense color pay-off, it's hard not to fall in love with this liquid eyeshadow. If you want to add this eyeshadow to your collection, you can buy it directly from its official Stila website or from Ulta for $24.
Clé de Peau Beauté Eye Color Duo in Balanced Gray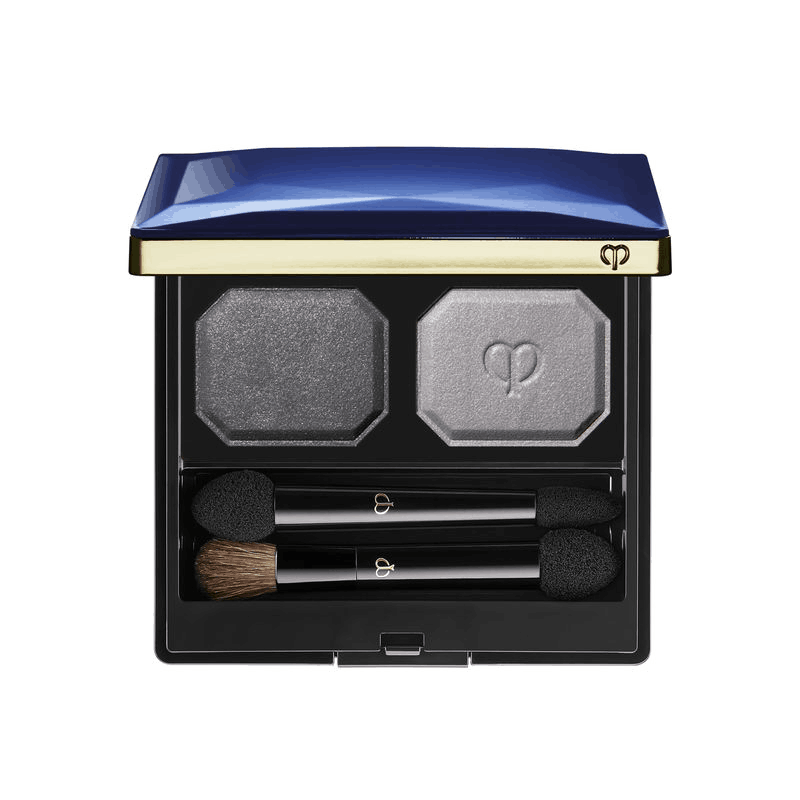 This is the beauty of having green eyes. Aside from gold, you'll also look great with silver eyeshadow! While most people tend to gravitate to warmer browns and golds, you simply can't forget cool greys and silvers. This palette by Clé de Peau Beauté has just the right shade. The granite shade and light silver perfectly complement each other.
This gorgeous palette is a bit pricey at $55. But its pigmentation and quality make this palette worth every cent. This palette also comes with two small applicators for a quick and easy application on the go. If you're interested, this palette is available on Neiman Marcus .
YSL Couture Palette in Avant Garde
Don't be afraid to embrace green eyeshadow even if you have green eyes. The perfect shades will make your eyes look even more beautiful and mesmerizing. If you'd love to experiment with beautiful green shades, then this YSL palette will be perfect for you. It features five different eyeshadow shades that can be worn alone or together for a forest-inspired look.
This small palette is compact and perfect for traveling. It features a mirror and two small eyeshadow applicators, perfect for quick touch-ups during the day. Get this amazing palette directly from the YSL website for $60.
In Conclusion
When looking for the perfect makeup for green eyes, don't forget to factor in your skin tone, hair color, and eye color shade as well. Different combinations will need different color schemes as well. Remember that with such an alluring eye color, you don't need much to make your eyes pop. The simplest neutral color scheme can make you look stunning if you choose the right shades.