One of the best ways to enhance your beauty is to accentuate your eyes. With the right color schemes, you can look your best and feel more confident. Eyeshadow is one of the most important factors in a makeup look. That's why you need to choose the best eyeshadow for brown eyes to make them look more striking.
Beautiful Eyeshadow Shades for Brown Eyes
Aside from being the most common eye color, brown eyes are also the most versatile eye color of the bunch. Brown eyes can fit almost every makeup color scheme out there. From light, shimmery pinks to dark, matte browns, you'll be able to pull off just about every color in the spectrum.
Don't know where to start and need some inspiration? Read on to find out the some of the best eyeshadow for brown eyes. Widen your horizon and add some of these new shades and palettes to your makeup collection.
Urban Decay Naked Reloaded Eyeshadow Palette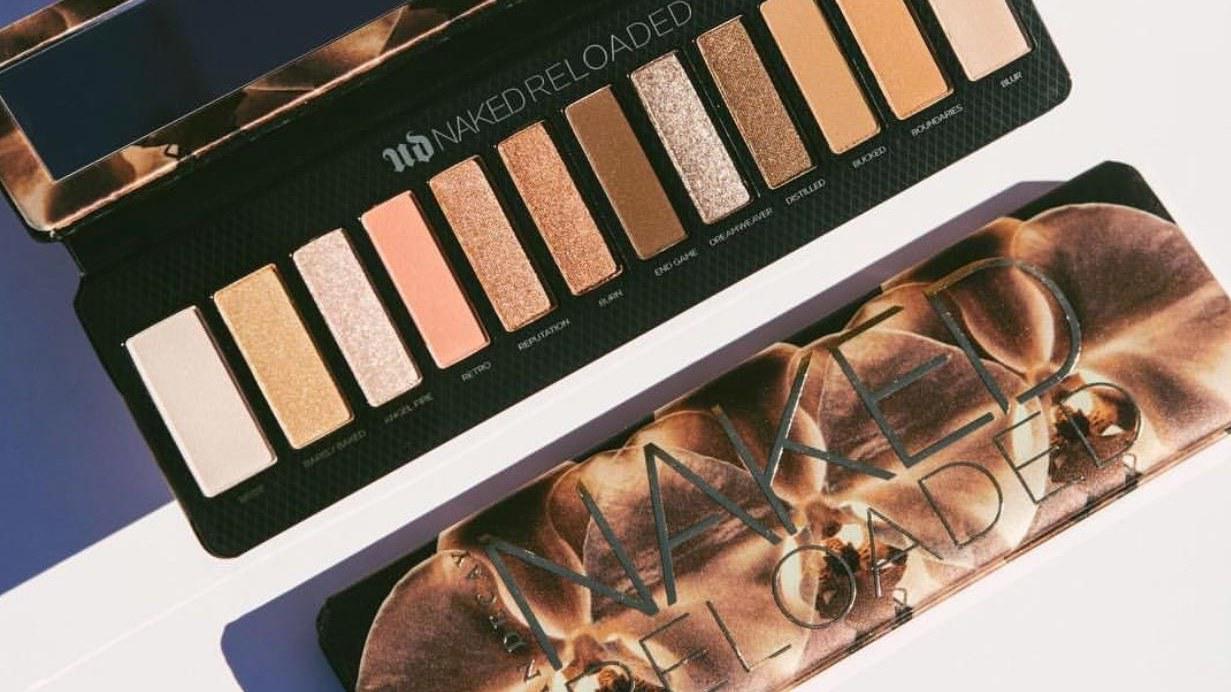 You can never go wrong with neutral shades; they fit just about every eye color, including brown eyes. This Naked Reloaded palette from Urban Decay is an absolute must-have for everyone, especially those with brown eyes. This palette features a dozen flattering and versatile shades, from matte ivory to shimmery brown. Whether you're dressing up for work or a fancy party, this palette has your back.
Universally flattering, this Urban Decay palette is a total game-changer. It will help you create the best makeup for brown eyes, enhancing your beauty. This palette will set you back $44, but it's worth every penny. You can get it directly from the Urban Decay website or from Sephora .
NYX Professional Makeup Shifting Sand Off Tropic Palette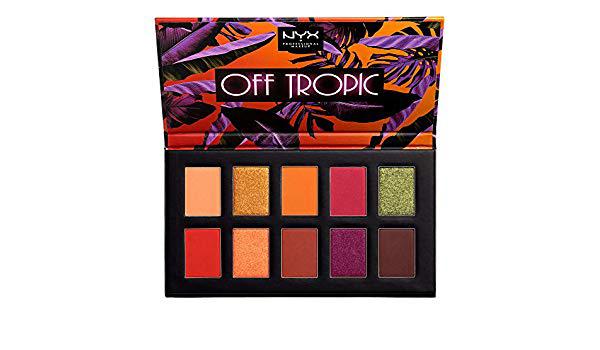 Red and orange shades can warm up brown eyes and create the perfect smoldering look. For an alluring makeup look, why not try this dazzling palette by NYX? This fun palette has a tropical vacation vibe, inspired by an island paradise. Bonus point, aside from reds and oranges, this palette also has purple and green shades which can also complement your brown eyes.
Upgrade your everyday look with its pigmented and perfectly blendable eyeshadows. If you want to use this palette to create the perfect makeup for brown eyes, get them directly from the NYX website for just $20.
Morphe x Jaclyn Hill The Vault Bling Boss Eyeshadow Palette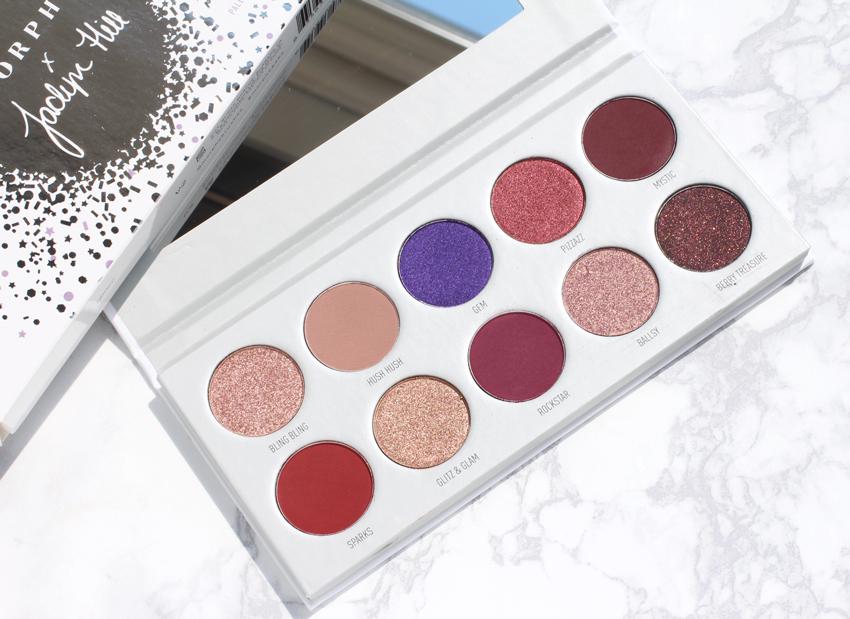 As mentioned earlier, purple can bring out the beauty of your brown eyes. While it may not be the first color you reach for, purple can complement the yellow-golden tone in your brown eyes. For this reason, purple looks especially good with hazel eyes. This Morphe palette features some amazing purple and burgundy shades that will look amazing on you.
Add an exciting twist to your makeup by incorporating purple into your daily look. At just $15, this palette is absolutely affordable for beauty-holics on a budget. Get this palette now from Ulta .
Huda Beauty Obsessions Eyeshadow Palette in Emerald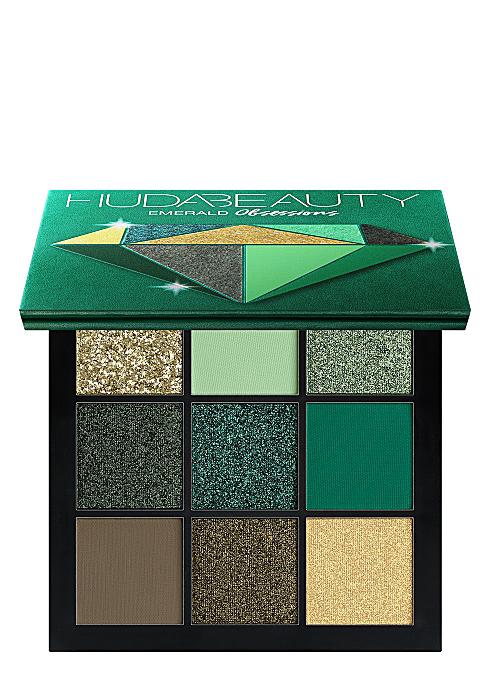 Much like purple, green eyeshadow can be a little intimidating, especially for makeup beginners. However, green hues can complement your warm brown eyes perfectly. Use a lighter green on your lids and a deeper green below your lower lash line for a striking and attractive makeup look. Get ready to obsess over this Huda Beauty palette. It features beautifully striking green hues inspired by jewels.
This palette contains several different finishes, from matte and satin to shimmer. With some creativity, you'll be able to come up with a new makeup look each day. If you're in love with this palette, order it from Sephora for just $27.
Charlotte Tilbury Eyes That Mesmerise Cream Eyeshadow in Bette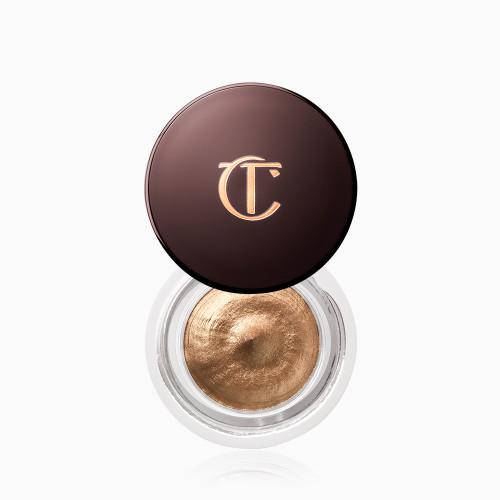 Don't be afraid to add some bling to your eyes! Gold eyeshadows are the perfect way to add extra elegance to your charming brown eyes. For this, the name says it all. Charlotte Tilbury cream eyeshadow will make your eyes look mesmerizing. You can combine this versatile eyeshadow with neutral hues for a shining everyday look or apply it on your entire lid for a bold party look. It's truly the best eyeshadow for brown eyes.
Made with a rich formula, this waterproof eyeshadow gives an amazing color pay-off and will stay in place for hours. This eyeshadow will set you back by $ 32 and it's worth every penny! You can get this amazing cream eyeshadow directly from the Charlotte Tilbury website .
In Conclusion
If you have brown eyes, don't frown and get jealous of your blue or green-eyed friends. Instead, smile and embrace the charm of your alluring brown jewels. Be grateful for how versatile and mesmerizing they are. Enhance your beauty by choosing the perfect eyeshadow for brown eyes. Don't forget to pick a color scheme that fits your unique skin tone, hair color, and eye color the most.