Shop online for all kinds of popular, personalized goodies. You can create photo books, prints, calendars and so much more.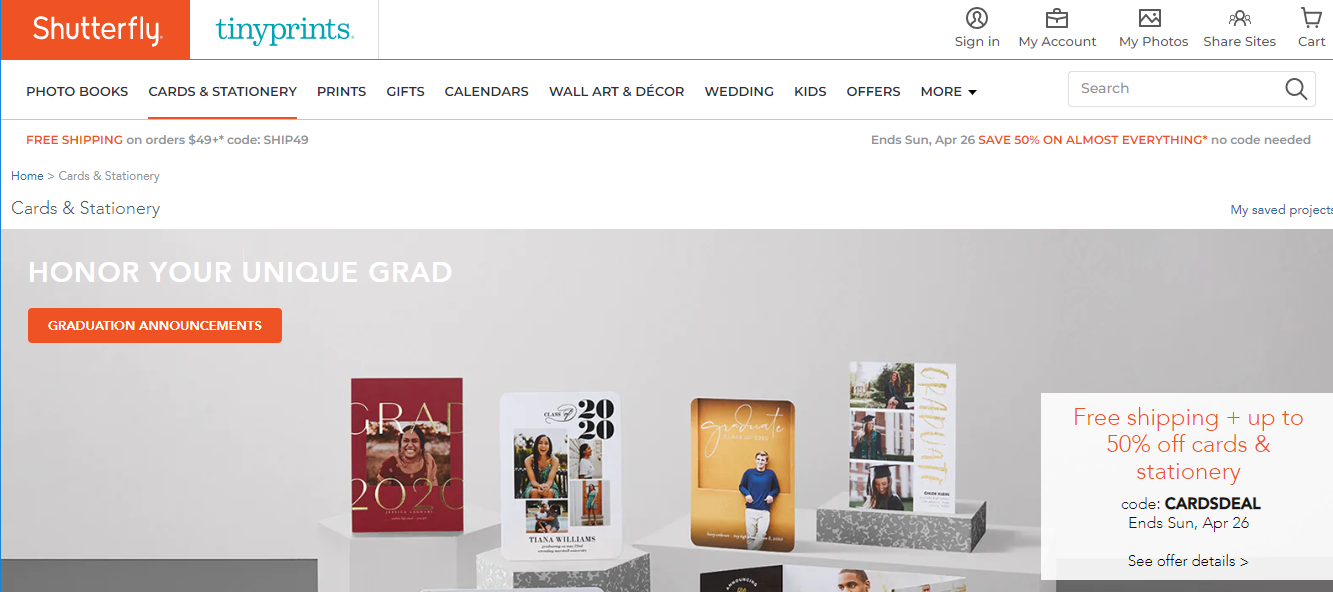 Capture, Preserve and Share
Whether you need a holiday gift for a loved one, business marketing collateral, wedding invitations or a personalized treasure for yourself, Shutterfly has the merchandise for you. Plaster hardcover gallery journals, rustic wooden magnets and stylish wall decor with images of precious moments. You'll loving see pics of your kids, extended family, dear friends and special travel destinations on office stationery, mobile cases, canvas prints, clothing and mugs.
If you're throwing a party, check out Shutterfly's sleek RSVP cards. And if you're planning your day-to-day, the desk and easel calendars will make an adorbs household addition. Look up the handy blog for even more tips.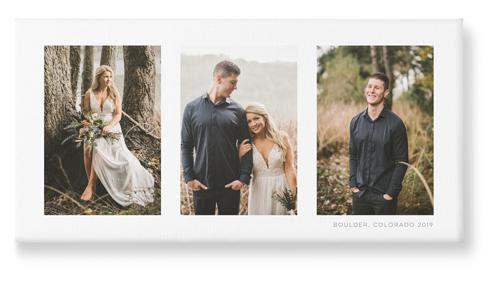 If you're purchasing 4x6 prints and you need them on the fly, you can buy them online and then scoop them up at Walgreens, CVS or Target in an hour. Just search for the 1-hour pick-up line on the order page. Please keep in mind, matte and messaging (on the back) is not available for this service.
Make mom's special day personal with photo gifts from Shutterfly this Mother's Day! From photo books filled with memories throughout the years to canvas prints and fleece blankets, Shutterfly.com has every kind of gift for every kind of mom.
Last year, Shutterfly.com customers enjoyed multiple sales on gifts for the special women in their life. On April 23rd, shoppers took a whopping 50% off hardcover books and premium cards. In addition, Shutterfly offered 40-50% everything sitewide through April 30th.
Shutterfly Mother's Day gifts included customizable jewelry, mugs, kitchen towels, frames, cards, wall décor and more. Customers had fun personalizing each item with intimate photos, graphics and quotes to make it extra special for mom. Additionally, shoppers enjoyed free shipping on orders of $39 or more via an online code.
As a new sign up, members received 101 free prints, 5 free magnets, 1 free set of address labels and 1 free art print just for joining! Whether you're new or have created with Shutterfly before, be on the lookout for similar money-saving deals and sales to make mom smile this year.