If you're lucky enough to have blue eyes, you should feel very grateful! Blue eyes are actually a recessive and rare trait. So, you should accentuate those gorgeous orbs with the right makeup.
You can't go wrong with your blue eyes; they fit almost every color. However, some shades will really make your pretty eyes pop. As a general rule of thumb, warmer colors like beige, copper, and peach will bring out your blue eyes. However, deep jewel tones like amethyst and midnight blue can also make your eyes look stunning. Enhance your beauty by choosing the best eyeshadow for blue eyes.
Best Eyeshadow Palettes for Blue Eyes
From baby blue to deep sapphire blue; there's a whole range of dazzling shades of blue eyes you can have. While you technically can't go wrong when choosing a makeup color scheme, finding the perfect one for your beautiful orbs can get a little tricky.
So, if you're wondering what eyeshadow goes with blue eyes, you've come to the right place! Read on to find out the best eyeshadow palettes for your unique eyes.
Tom Ford Eye Color Quad in Nude Dip
Looking for a palette for daily wear? This Eye Color Quad from Tom Ford might just be your go-to solution. This palette falls more on the neutral side of the spectrum with shades of blush pink, chocolate, beige, and peach. Each hue also comes in different and unique finishes, from sheer sparkle and shimmer to satin and matte. It's truly one of the most versatile palettes out there.
While beautiful, this gorgeous palette is a bit pricey at $88. However, considering its pigmentation and quality, it's worth every cent. This palette also comes with two small applicators for a quick and easy application on the go. If you're interested, this palette is available on Sephora .
Urban Decay Naked Heat Eyeshadow Palette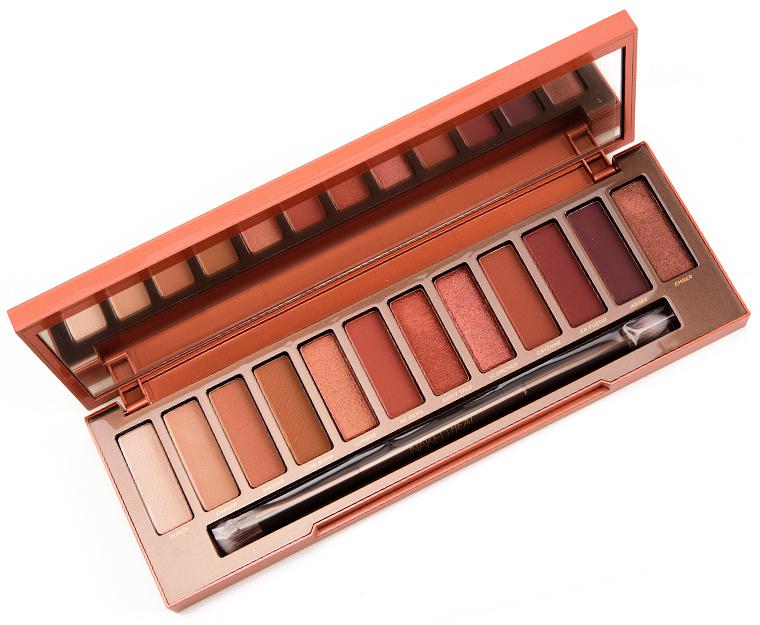 This Urban Decay Naked Heat palette has just the perfect warm-toned eyeshadow for blue eyes. This palette features twelve amber-hued shades, from warm browns to burnt oranges. From matte to shimmery, this palette has every shade and texture you'll ever need for an eye-catching makeup look! Each color is extra pigmented and designed to accentuate your cool-toned blue eyes.
Much like other palettes under this brand, the Naked Heat palette comes with a full-size mirror and a dual-sided brush. The regular palette is available on Sephora , Ulta , and Nordstrom for $54. If you want to try this palette first before fully committing to it, Sephora also offers a mini version for just $29.
Almay Intense i-Color Everyday Neutrals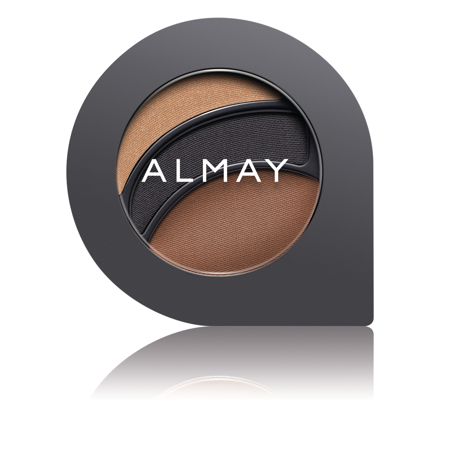 Want a small and simple palette for a quick daily makeup look? Almay has got you covered. This small palette features just three simple but gorgeous neutral hues. Featuring three different shades of warm and earthy browns, this palette will do wonders on your blue eyes. The shades can be worn together or separately for a brighter and bolder yet wearable eye makeup look.
Its small size makes it perfect for traveling and quick touch-ups throughout the day. If you're interested, you can get this small palette on Amazon for just $7.
Maybelline New York The 24KT Nudes Eyeshadow Palette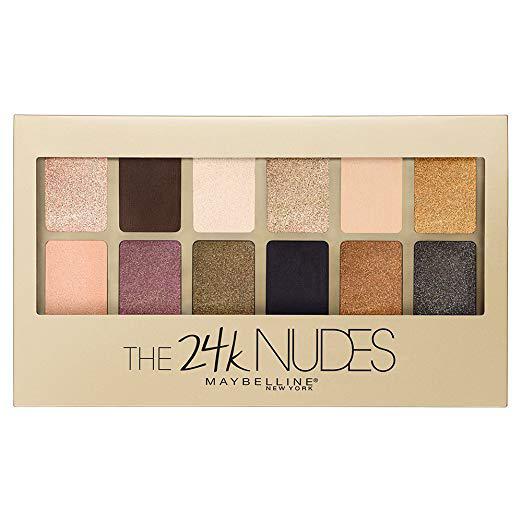 With a dozen different metallic shades, Maybelline has got you covered. All the shades in this palette are just perfect for accentuating deep blue eyes. Use the gold and beige tones for a neutral and wearable daily look. Meanwhile, the rich purple shade will be perfect for a dramatic party look. If you're looking for the best eyeliner color for dark blue eyes, you're in luck. The black-brown shades in this palette can also work as an eyeliner. Simply wet your brush before application for a perfect and lasting wing.
At only $9 this eyeshadow palette is totally affordable; perfect for any beauty-holics on a budget. You can get this beautiful palette at your local drugstore. It's also available online at Amazon and Ulta .
Too Faced White Peach Eye Shadow Palette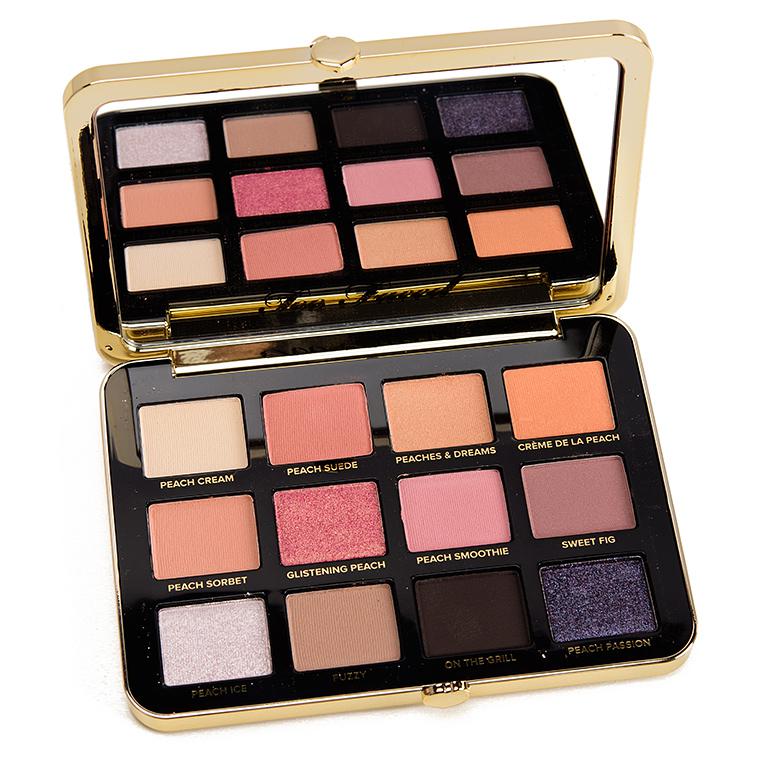 If you love sparkles, you'll fall in love with this stunning palette from Too Faced. This palette is the perfect mix of matte and sparkle. It also features a wide array of beautiful shades, from beige and pink to black and midnight blue. The light cream shades are the perfect eyeshadow for blue eyes during the daytime. Meanwhile, the sparkly midnight hue will look stunning for a night out on the town. . With such a dazzling array of colors, it's hard too not obsess over this palette. If you love this palette and want to add it to your makeup collection, it's available on Sephora for $45.
In Conclusion
There are many wonderful eyeshadow palettes out there. If you're blessed with blue eyes, you can't go wrong with any color but some shades might work better for you. When looking for a flattering eyeshadow for blue eyes, go for colors that contrast your natural eye color for a dramatically beautiful look.