If you are like most people, boots are a winter staple that you stow away and dust off when the temperatures drop. However, unknown to many, this shouldn't always be the case. From animal prints, white boots to attractive Chelsea boots, wearing boots in the summer is in style. Below are simple reasons why you should rock them this summer.
Must-Know Fashion Trends To Watch This Summer
As expected, people steer clear from wearing boots for the simple reason that most boots are unusually warm, downright ugly or too heavy for summer. However, great lengths have been taken in the fashion industry, and companies are manufacturing lightweight and more appealing boots to wear. Below are specific boots to watch out for this summer season.
1. For women:
There is a great variety of mind-blowing boots available for fashion-forward women. But to aid you in choosing the best boots to invest in this summer, below is a rundown list of fashionable boots for women.
The peep-toe-shoe is hot this summer for the simple reason it gives you both of sandal shoes and boots style. As expected, not all women like to have their feet bundled up in shoes all the time in all seasons. The peep-toe shoe is specifically geared for women who like their feet to breath and enjoy the warmer weather. The cutout part ensures that those beautifully pedicured toes can shine in their entire glory, making these boots a great investment this summer.
The mid-ankle boot is a major reason to be wearing boots this summer as it keeps your toes protected from the grime and gunk that unfortunately covers the street. Its magnificence comes from the variety of unique designs that pop out on its own, making any outfit stand out. This means you don't have to contend with a bundled up ankle if you don't want to. Often paired with a mid-length dress or skirt, these boots give you the added oomph of heels while pairing it with unique runway designs that make it a staple in any wardrobe this summer.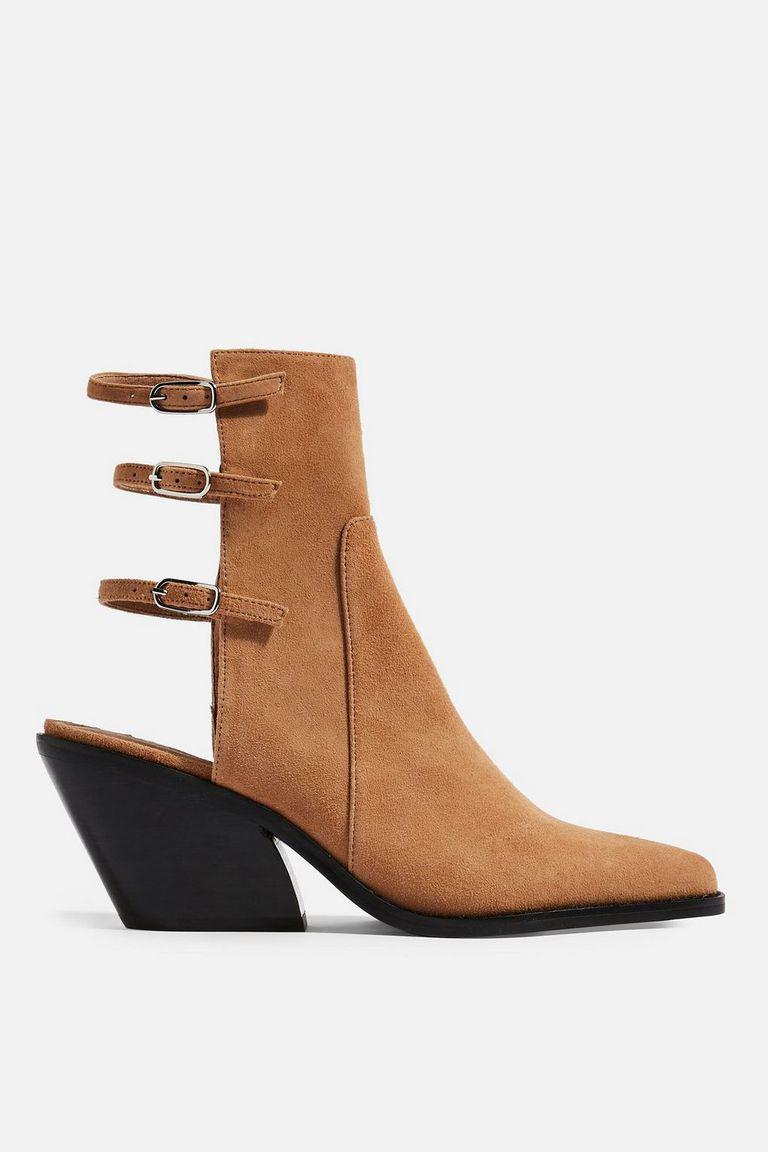 For an added oomph factor and a little bit of glam, metallic boots are in fashion this summer. These beauties are for all the ladies out there who are tired of reaching out for old fashioned black or brown boots and want to jazz up their wardrobe. To successfully pull this off, these boots are paired with a thigh-length skirt to allow all the attention to travel to those shoes and let them shine. As always, you have the opportunity to choose which kind of metal, gold, bronze, or silver tones you want and hence jazz your outfit when out and about.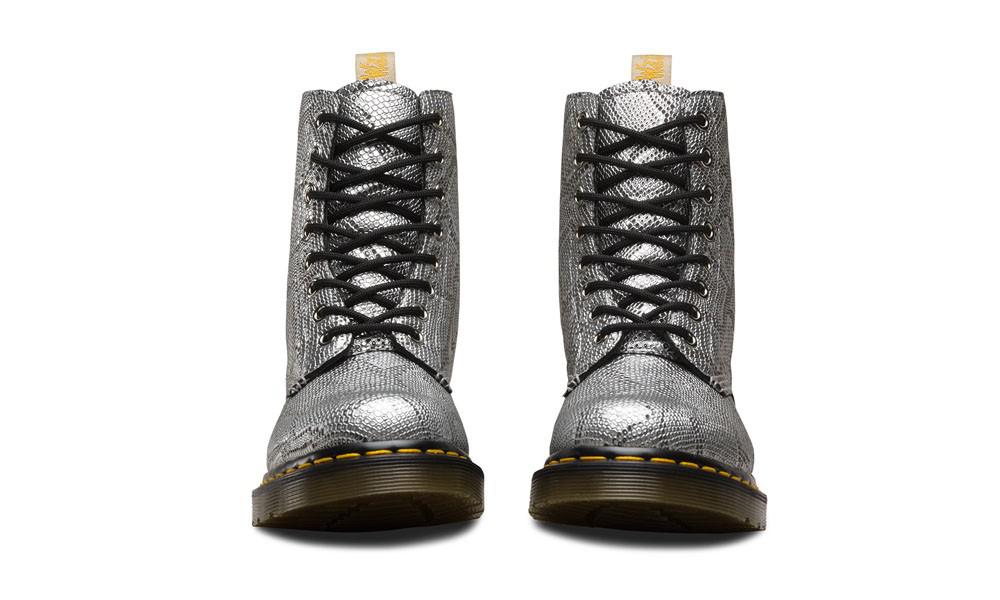 As expected, the sock boot is still very much in style for the simple reason it's functional. Ideally, the sock boots are geared to fashion-minded ladies who want to eliminate cases of having to deal with saggy boots, ill-fitting boots, or boots that weigh you down. This sock boots come in a variety of colors and help accentuate your legs as its made of lightweight, breathable material. Additionally, because you can wear these boots with almost anything, be it jeans or dresses, they are a great reason to invest in boots to wear in the summer.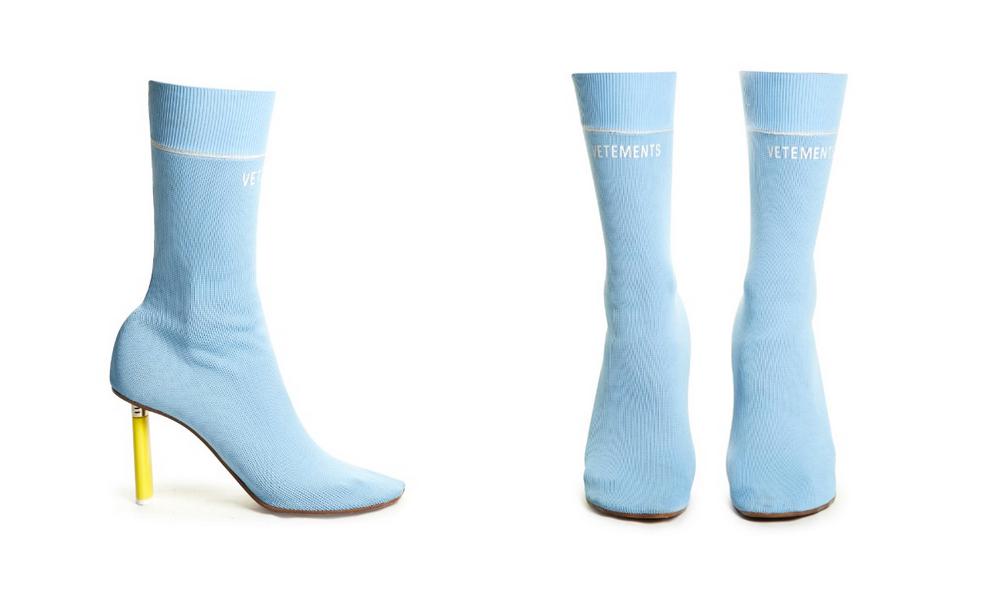 For an edgy tomboyish look, the sculptural heel boots are a fashion trend that is in this summer. Best when paired with jeans, it gives off a masculine vibe without it feeling too intimidating. Made of leather and paired with a lightweight inner lining, it's made popular for the simple reason it functional while remaining polished. This translates to having a pair of boots that allows you to walk for a long distance without hurting your feet or causing scotch marks making it an excellent addition for this summer.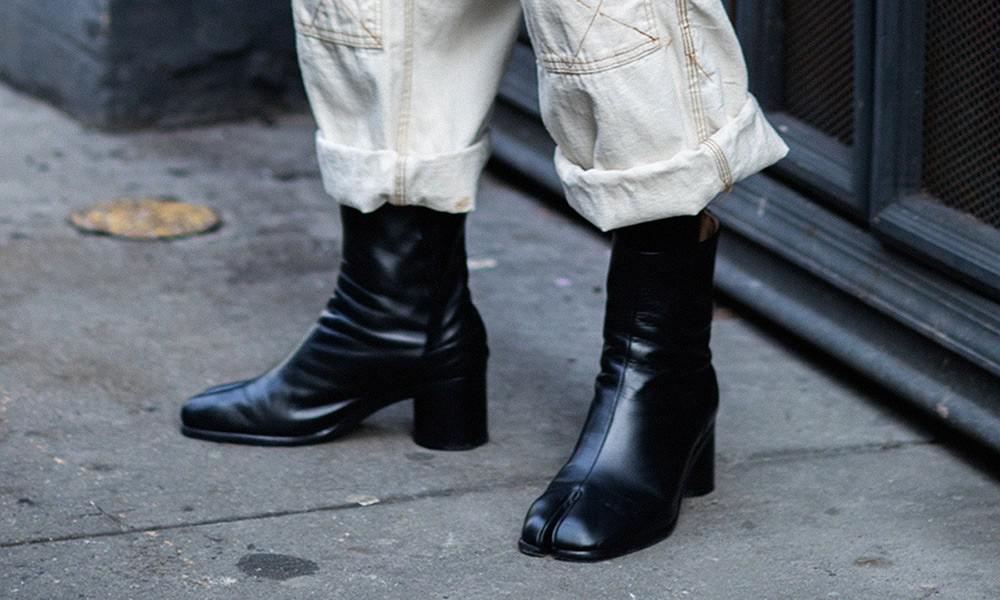 2. For men:
When it comes to men's boots, choosing can be a daunting task due to all the different types you see at first glance. Below is a comprehensive list of boots you will see this summer that is sure to tickle your fancy.
For a great pair of everyday summer boots, the Cordwain Rookwood pair is a must for going out on brunch or to a football game. This boot has a flexible sole that makes it comfortable to walk in without feeling your leg are getting squished. As expected, the breathable inner lining makes it convenient to wear in the sweltering heat, allowing you to look and feel stylish and comfy.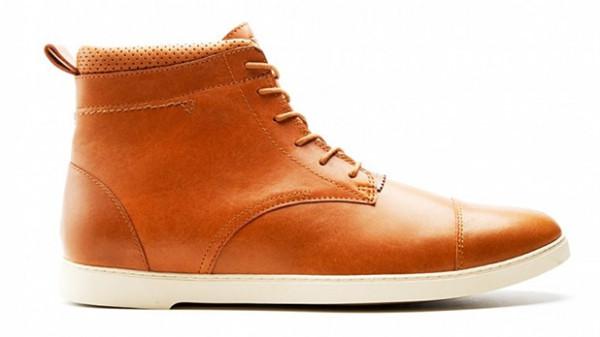 For a more rugged looking boots to wear in summer, the Olukai Mauna Kea boot is a given. When paired with jeans or a tough pair of kaki, this boot gives off a relaxed outdoor feel while still looking polished. With a sturdy slip-resistant sole; this boot is made with outdoor adventure in mind. For men who would love to be out and about this summer, consider investing in these boots in summer.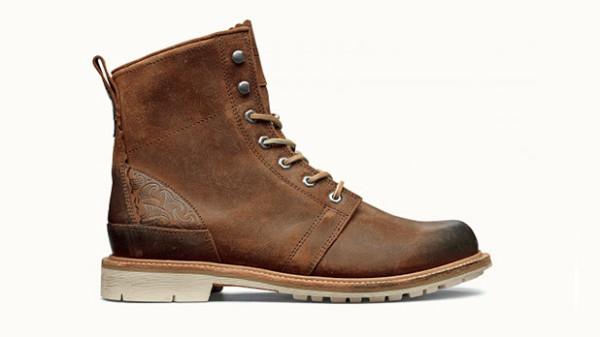 Calvin Klein men's Clarke tumbled boot
For all those weddings that seem too dressy, for after office parties or get-together that have a more professional feel, the Clarke tumbled boot are the boots to reach for. As another great addition to the Calvin Klein's men's collection, this boots is merely elegant, sophisticated, and definitely not for outdoor use. It's easy to wear and designed to fit snug as its made of leather with a stretch ankle fabric while remaining comfortable hence why it's making waves this summer.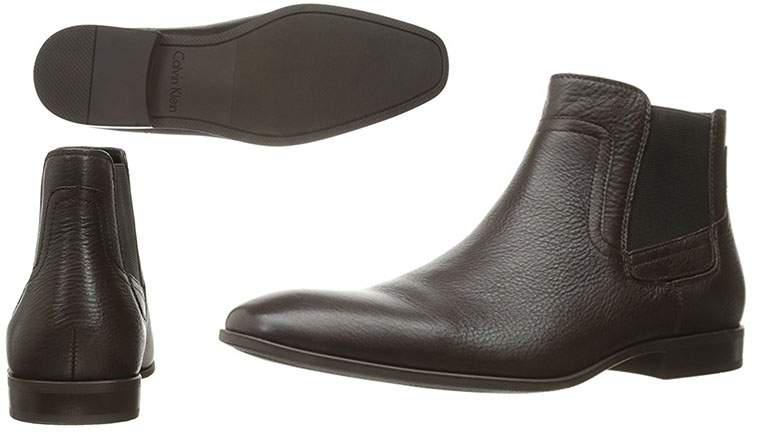 Final Words
Though wearing boots in the summer is still mostly unpopular opinion, it's a fact that it's quickly becoming a fashion trend. With so many great designs that are not only good looking but also offer superb functionality, booting wearing is no longer a winter thing only. Jump on the trend and find what works for you to rock the ultimate fashion trend this summer.